escola
profissional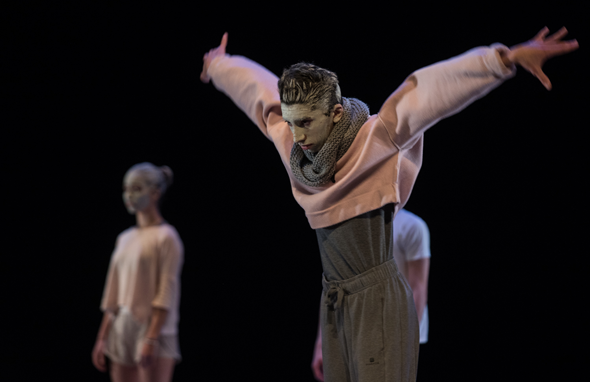 <p>Curso Profissional Intérprete de Dança Contemporânea</p>
Dance
The dance course has the purpose to train, technically and professionally, dancers in the area of contemporary dance, developing a scientific and practical knowledge /movements of the body in its structure and the rapport with the space, promoting the study of the creative processes and choreographical production with the intention to call students' attention to the aesthetical and cultural meaning of dance as an art form. The course includes theories and specific practices as well as a multidisciplinary approach. Within the necessary adaptation to an established curricula by the Ministry of Education, it has been privileged a methodological approach, pragmatic and experimental in the organization of the curricula and activities plan of the school.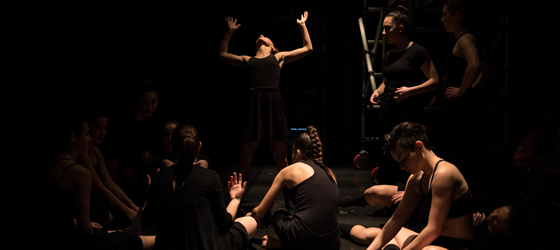 condições de acesso
Formulário
de inscrição
Condições de Acesso
- 9º ano de escolaridade
- Formulário de candidatura
- 1 fotografia tipo passe
- 1 cópia do cartão de cidadão
- Pagamento de inscrição
AUDIÇÃO 
[2ª Chamada: 29 e 30 de junho]
Candidaturas até 26 de junho
através do FORMULÁRIO DE INSCRIÇÃO devidamente preenchido.
A audição consiste em aulas de Movimento e Voz, numa prova de escrita criativa, numa prova de texto e numa entrevista.

Matrícula
- 1 fotografia tipo passe
- Fotocópia do Cartão de Cidadão
- Boletim de Vacinas
- Certificado de Habilitações Académicas
- Atestado de Capacidade Física
- Pagamento de matrícula
Scholarship

Every year students are assigned subsidies of housing, food, and transport. This scholarship is subjected to the appreciation of the duly noted financial condition of the student.
Área de formação
componente de formação
horas
Artística - Dança
Contemporary Dance
470
Ballet
470
Dance Workshops
80
Voice | Singing
80
Training in work context
600
Científica - Dança
History of Culture and Arts
200
Psychology e Sociology
200
Study of Movement
100
Sócio-Cultural
Integration Area
220
Information and Comunication Technology
100
Physical Education
140
Portuguese
320
English
220
Total de Horas
3200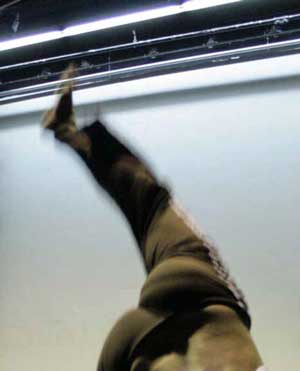 plano de
estudo
docentes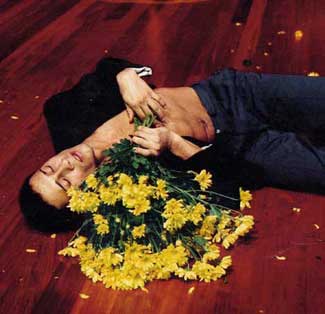 Artística - Dança

Elisabete Magalhães
Isabel Barros
Né Barros
Paula Moreno
Sónia Cunha
André Silva
Belmiro Ribeiro
Jorge Gonçalves
Mónica Pais
Susana Otero
Beatriz Valentim
Belisa Branças
Erika Mendes
Max Oliveira
Carlos Meireles
Mariana Castro
Raquel Rua
Simão Luís
Rita Morais
Científica - Dança

Ana Camões
Daniel Amaro
Isabel Barros
Né Barros
Mafalda Soares
Afonso Cunha
Tânia Pinto
Luísa Coutinho
Sócio-Cultural

Ana Isabel Marques
Alexandrina Pinto
Bruno Marques
Érica Mendes
Filipa Machado
Jordann Santos
Mafalda Ferreira
Miguel Peixoto
Pedro Henrique
Convidados

Andrea Conangla
Andresa Soares
Álvaro Correia
Beatriz de Albuquerque
Catarina Miranda
Constanza Givon
Cristina Planas Leitão
Felix Lozano
Flávia Tapias
Flávio Rodrigues
Francisco Pessanha
Gonçalo Amorim
Igor Gandra
Joana Castro
Joana von Mayer Trindade
Joclécio Azevedo
Jorge Louraço
Jorge Queijo
Luis Marrafa
Manuel Tur
Marta Freitas
Martim Pedroso
Miguel Bonneville
Pedro Almendra
Pedro Carvalho
Pedro Penim
Pedro Prazeres
Pedro Sobrado
Simão do Vale
Teresa Fabião
Teresa Lima
Mafalda Lencastre
Nuno M. Cardoso
Susana Chiocca
António Franco de Oliveira
More on Professional School