um centro para o desenvolvimento das artes performativas e imagem em movimento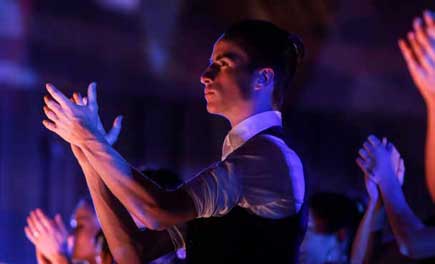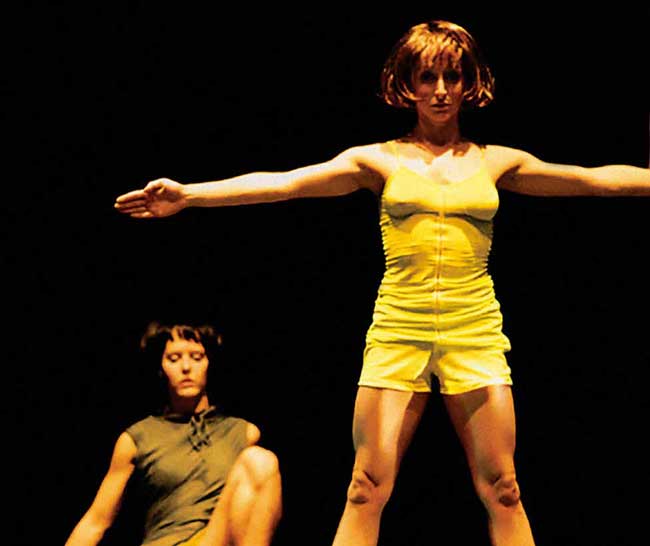 O Balleteatro
Since its beginning, the balleteatro has had the mission of being a centre for the development of the performing arts. Having inhabited several spaces in the city of Porto, the Balleteatro is since 2015 an artistic structure residing in the iconic Coliseu do Porto. 

Founded in 1983, it was restructured in 1989 and 1994, and played a leading role in the construction of an artistic community for contemporary performing arts that did not exist until then. It was founded by Isabel Barros (1983...), Jorge Levi (1983 - 2009) and Né Barros (1983...) and kept creation as its fundamental area. It founded the first contemporary dance company in Oporto and today presents a vast repertoire expanded to other artistic areas. From this repertoire, we highlight the distinct proposals of Isabel Barros, multidisciplinary artist in the areas of dance, theatre and puppetry, and Né Barros, choreographer and researcher. Alongside creation, Balleteatro has always had dance and theatre training for children and adults as a priority in its project, becoming a pioneer in the democratization of the arts by opening its plans (extensive and inclusive) and training challenges to the city. The continuity of this profound work, of contamination between creation and training, meant that in 1989 the Balleteatro saw its application approved as a professional school of theatre and dance, the first in the country to do so. From this school, several generations of artists representative of the performing arts were trained.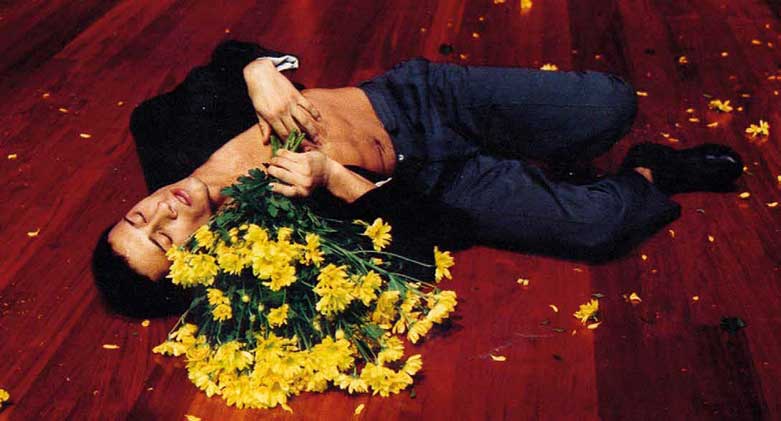 contribuiu de forma relevante para a construção de uma comunidade artística que então não existia na cidade.
It contributed in a relevant way to the construction of an artistic community that then it did not exist in the city.
Defining itself in a multidisciplinary and cross-border territory, highlighting the collaboration with several artists of the plastic arts, photography, cinema, music and theatre and the creation with communities, Balleteatro develops its activities in terms of creation, editing, documentation and research in rapport with groups of Universities, particularly with the Institute of Philosophy of UP.
It is the promoter of the festivals Body + City (performative arts and urban dances) and Family Film Project (film festival dedicated to the memory, archive and ethnography).
The Balleteatro was recognized with the Almada Award (1999) and the Municipal Medal of Merit - Gold Degree (2015).