escola
profissional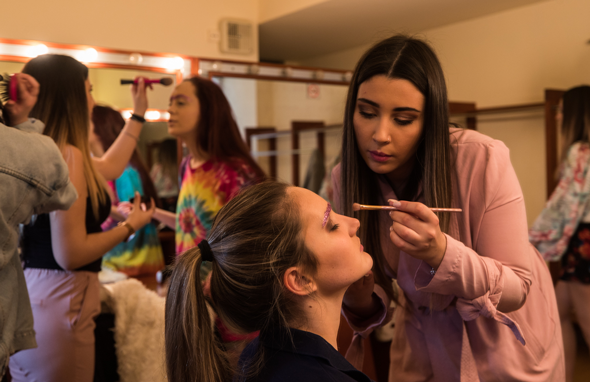 <p>Professional course of Interpretation / Actor</p>
Theater
The theatre course has the purpose to develop a systematic knowledge and an artistic conscience of the theatre phenomenon in its theoretical-practical aspect which are fundamental to the ability of being an actor, promoting a technical work of the body and voice, creating a space for life experiences and new experiences in which the creative and productive process are combined with the practical component in its most definite version: the show. The course includes theories and specific practices as well as a multidisciplinary approach. Within the necessary adaptation to an established curricula by the Ministry of Education, it has been privileged a methodological approach, pragmatic and experimental in the organization of the curricula and activities plan of the school.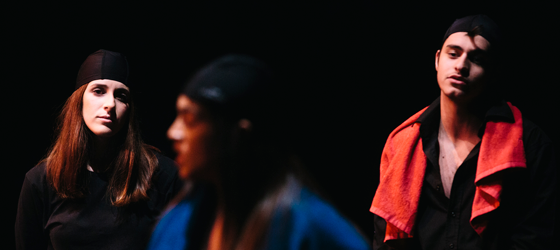 condições de acesso
Formulário
de inscrição
Early enrolment
- From January to June (1 photo like the identity card photo + photocopy of the identity card + early enrolment fee)
Audition?
Lessons of movement and voice. Exam of text (provided beforehand by the school) or the presentation of an original work that uses text. Interview.
Application
- 3 photographs like identity card
- Photocopy of the identity card
- Photocopy of taxpayer's card?- Vaccines Bulletin
- Certificate of academic qualifications
- Doctor's note of physical capability
Scholarship
- Every year students are assigned subsidies of housing, food, and transport. This scholarship is subjected to the appreciation of the duly noted financial condition of the student.
Área de formação
componente de formação
horas
Artística - Teatro
Interpretation
500
Movement
300
Voice | Singing
300
Training in work context
600
Científica - Teatro
History of Culture and Arts
200
Psychology
200
Dramaturgy
100
Sócio-Cultural
Integration Area
220
Information and Comunication Technology
100
Physical Education
140
Portuguese
320
English
220
Total de Horas
3200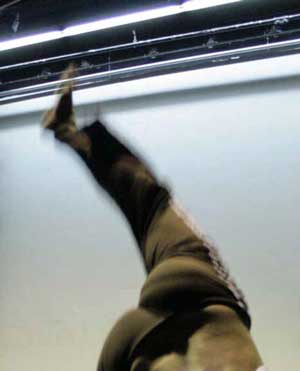 plano de
estudo
docentes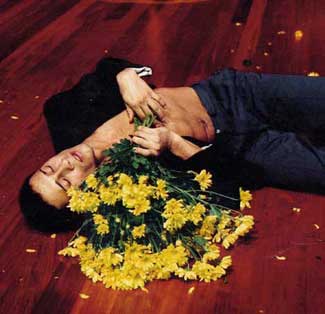 Sócio-Cultural

Ana Isabel Marques
Alexandrina Pinto
Bruno Marques
Érica Mendes
Filipa Machado
Jordann Santos
Luísa Coutinho
Mafalda Ferreira
Miguel Peixoto
Pedro Henrique
Artística - Teatro

António Miguel
Fernando Moreira
Pedro Almendra
Raquel Couto
Carlos Silva
Sónia Cunha
André E. Teodósio
Ricardo Teixeira
Roberto Merino
Ricardo Braun
Rui Spranger
Tiago Sarmento
Científica - Teatro

Daniel Amaro
Fernando Moreira
Mafalda Soares
Nuno M. Cardoso
Convidados

Andrea Conangla
Andresa Soares
Álvaro Correia
Beatriz de Albuquerque
Catarina Miranda
Constanza Givon
Cristina Planas Leitão
Felix Lozano
Flávia Tapias
Flávio Rodrigues
Francisco Pessanha
Gonçalo Amorim
Igor Gandra
Joana Castro
Joana von Mayer Trindade
Joclécio Azevedo
Jorge Gonçalves
Jorge Louraço
Jorge Queijo
Luis Marrafa
Manuel Tur
Marta Freitas
Martim Pedroso
Miguel Bonneville
Pedro Almendra
Pedro Carvalho
Pedro Penim
Pedro Prazeres
Pedro Sobrado
Simão do Vale
Teresa Fabião
Teresa Lima
Mafalda Lencastre
Nuno M. Cardoso
Susana Chiocca
António Franco de Oliveira